To celebrate the fourth birthday of Your Memoir, Brian Denny – author of From Boy To Son To Father – has written about the experience of writing his book, which was published earlier this year. Thank you for sharing your thoughts, Brian.
Happy Birthday to Your Memoir and here's to lots more fascinating stories and wonderful authors in the year ahead…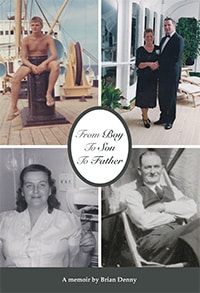 "It hadn't occurred to me to write a memoir until I saw an article about Marnie's service in my local newspaper. My sister Linda had, over the years, been doing a lot of research into our childhood and our father. She and I were in a similar position and had been brought up in a succession of Barnardo's homes – I had been in homes from age three to ten. I knew from the age of 14 that William Denny was my father but my mum, with whom I had a close and loving relationship, hadn't told me much about him and by the time Linda unearthed the research, our mother had died and I couldn't ask her for further details.
Once Linda got our Barnardo's records and also discovered that our father was a decorated soldier from the First World War, I became a lot more interested – especially in his story. Linda had changed her surname to his some years earlier. I was more cautious because of my children and grandchildren.
But even with more knowledge, I still kept all my thoughts and questions to myself. All my life I have not been able to open my heart and speak to anyone. It's not that I can't trust anyone – my life and upbringing is not a secret because I have nothing to hide. But because I moved around from home to home, I didn't really experience the making and keeping of friends and develop those confidantes. Even now I find it hard to make friends. It takes me a long time to trust people to be able to confide in them, it still has not happened properly yet. For instance there is no way I could go and speak to any type of counsellor (if for any reason I needed to) as I don't know them!
That is until now! By sheer accident I spotted an advertisement in our local paper for Your Memoir. On the spur of the moment, I emailed Marnie and she suggested we meet up. I don't know if she noticed but I was very nervous about that meeting. I had had lots of time to think beforehand about how it would turn out. Because of my own personal doubts and concerns I wasn't very confident about the outcome.
Once we met I was put immediately and totally at my ease. We discussed how she would go about writing the memoir and I gushed out all the memories and stories going on and around in my head. I could barely stop – something I wouldn't have dreamed of doing for anyone before. As our appointments continued I found that even more memories came flooding back, even more stories able to be told. It sort of emptied my head of all the past and memories I had held back on for sixty odd years – the little I knew of my father, all about my mum, my early years in Barnardo's, my career and my own marriage and family.
Now that my memoir is finished, printed and published on Amazon I feel somewhat relieved and more relaxed in myself. My story has been told. I remember the moment I saw the cover Marnie had had designed. It includes pictures of me, my mum, dad and wife Fran. I felt very emotional seeing that, partly because the project was over but also because the loose ends of life had been tied up as best as possible. I don't regret that it took me so long to do it – that's just me and the way I am.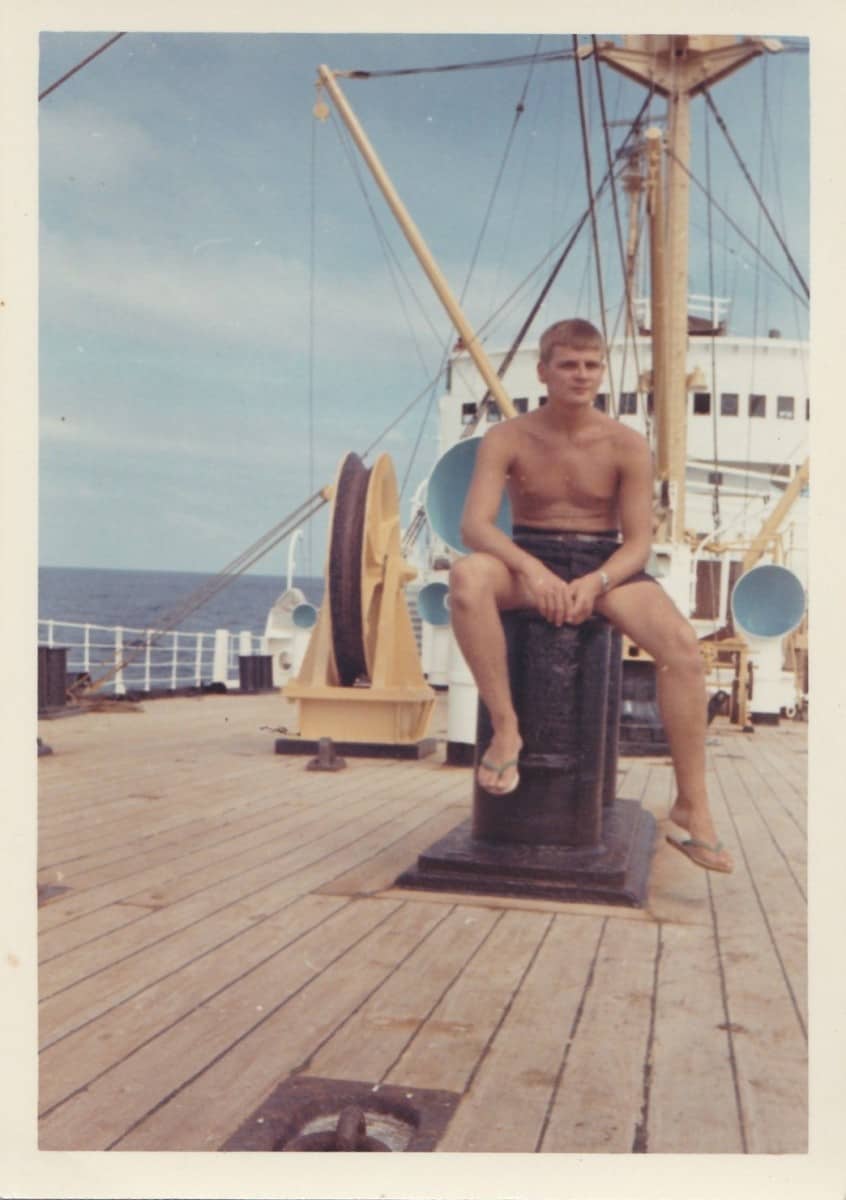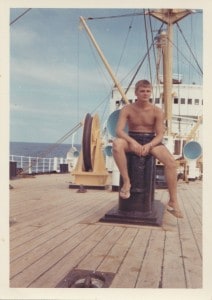 If it hadn't been for Marnie, my story would never have seen the light of day. It is all down to my confidence in her being a very good listener – especially when I was gabbling on and couldn't rein in my rambling!
I have done things since finishing my memoir that I would never have done before. I have spent hours sewing thousands of buttons onto a suit to make myself a pearly costume. I wore it in the local carnival and have other plans for how this endeavour can help people. Telling my story has changed my outlook and given me confidence.
Reactions to the book have been few and far between but I make a point of not asking for reactions. I just let the readers, mainly family of course, come and tell me their thoughts. Those that have done so say they have enjoyed the book.
I don't sell my printed copies. I suggest that anyone who takes one might give a donation to charity. I am collecting for Demelza House Children's Hospice. So far I have raised £150."