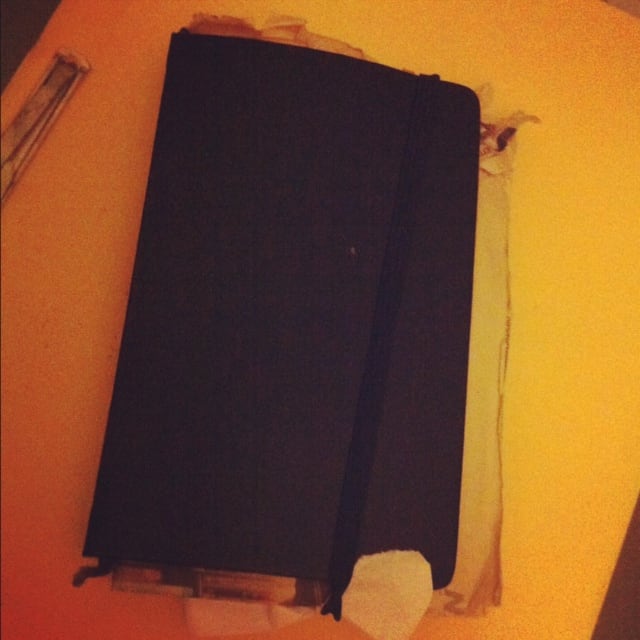 Who doesn't love a new notebook?
The promise, the anticipation, the questions…
What shall I write in it? My novel, my memoir, my poems, a list of my favourite shoes…
Will I keep it pristine or let time and passion dog-ear its corners?
Will I hide it in a drawer or shall I leave it proudly on the coffee table?
Will I choose something patterned, something plain or something I can customise?
I have a mixture of notebooks. Some are very beautiful and expensive, others are very beautiful and cheap – usually vintage ones that I have bought at flea markets. Many have been gifts and some I have scavenged from my husband's side of the study. Some of my notebooks are nothing more than cheap exercise books. They sit in a pile on my shelf, waiting to be used, hoping to be useful.
I have several Moleskine journals. Traditionally Moleskines (used by Ernest Hemingway and Bruce Chatwin among others) are black, but mine are turquoise. I love colour. It was difficult to choose between the turquoise and red, but I live near the sea, so I went with the blue. My turquoise Moleskines are filled with quotes I have copied from the writers interviews in The Paris Review, a favourite one being Dorothy Parker:
"I hate almost all rich people but I think I'd be darling at it."
And haiku I have written:
Tumbling black plastic
collides, entwines with swirling leaf
carefree both
To celebrate everything that's thrilling about notebooks and Moleskines in particular, I am going to run a monthly competition to win a Moleskine journal. They'll be different each month, sometimes large, sometimes small, sometimes black, sometimes something more juicy. All you have to do is go to the Your Memoir website here and sign up where it says Mailing List. On the last day of each month I'll pick a single name at random from all those who have signed up and send that person the Moleskine of the Month.
But before you zip off to do that, tell me about the notebooks you have known and loved (and are currently lusting after) below…