You Can Find Memoirs Everywhere
You can! It's true!
In February I was the memoirist-in-residence at GEEK2013, a gaming event in marvellous Margate, Kent. I spent three days there digging for memoirs and here are some I found.
Where there are people, there are memoirs…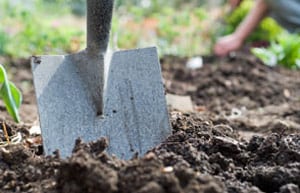 "In 1978 I used to bunk off school to play Space Invaders at my mate's house. He was well off you see, and the rest of us had holes in our shoes. Other days we would cycle to the coast, Littlestone, which was 15 miles from where we lived in Ashford and play on the arcades there. We never got caught, that was in the days when the school was glad to get rid of you. Defender was one of my favourite games. It was made by Williams, so I'm delighted to find Satellite, another game made by him at GEEK 2013."
Martin, Ashford

"I've come today with my grandson. He's into all these games. The last time I was here was to see Danny La Rue in the 50s. That was fun and games I can tell you."
Bet, Sittingbourne

"I've come to GEEK 2013 dressed as Tiny Tina from Borderlands II. I'm with my friends Helena who's come as Midna from The Legend Of Zelda and Emma, dressed as Eleanor Lamb from Bioshock II. I was brought up with gaming. As a family we all played together. My first gaming memory is playing Mario Kart on Game Cube. I'd be sat on my Mum's shoulders. She was controlling the movement and I was firing the weapons. I want to be an animator one day."
Hayley, Ramsgate

"My Dad runs the Pinball Parlour in Ramsgate, so games have always been in my house and a part of my life. I've come to GEEK 2013 dressed as Midna from Legends Of Zelda for Wii because she's the least annoying companion. When I'm older, I'd like to write stories for games and my friend Emma who's come as Eleanor Lamb from Bioshock II wants to be a designer."
Emma, Ramsgate

"My first consol was my Sega Mega Drive. My parents bought it for me in the late 90s. I thought it was magical, so colourful and realistic. It became a big hobby for me and my friends. We played after school, at weekends, all the time. In sixth form I studied ICT, Product Design and Physics, then I did a degree in computer gaming at Essex. I entered the Virgin Media 100 Day Game Project and together with my team Surface Tension Project, we won with our game Superfluid. It's available for iOS and Android. I've been working for a small games company and am now looking for another job designing games."
Daniel, Brighton

"I've come to GEEK 2013 from Hertfordshire because I'm hoping to bump into someone I met at Eurogamer 2012 at Earl's Court. He was playing Guns Of Icarus and I never plucked up the courage to speak to him. I hope he's here. He's tall and had personalised Converse and purple chunks in his hair. Fingers crossed and this time I will definitely be brave."
Britney, Hertforshire

"My first game was Donkey Kong, I was obsessed with it, the brown one. My parents brought me here to the Winter Gardens in the late 80s to see some Christmas show. I'd just got my game and I wanted to stay home playing it. As a compromise, they let me bring it and said I could play it in the interval, which I did. Unfortunately, I enjoyed the second half of the show so much that I walked out and left my game under the chair – never to be seen again. I haven't come here looking for it exactly, I'm into gaming and so are my kids, but I do feel a bit sad about it."
Sasha, Canterbury

"I've come to GEEK 2013 to see if Operation Wolf was here, which it is. I love this game, it inspired me to join to Territorial Army and eventually the regular army. Of course shooting a gun for real is nothing like a game or rather, playing a game is nothing like shooting for real – except both ways you have to be steady and a good shot. I'm trying not to hog the game. I'll have a go on Daytona USA next. It's a driving game. What a find! There isn't an arcade near where I live."
Mark, Scotland – currently based in Canterbury

"At the end of the 80s, my parents bought me a Spectrum 48K for Christmas. It was so new, so inventive. I used to go to Boots to buy my games. That seems strange now. I started writing small, basic games myself and now I'm a website designer. It's all connected. I've brought my sons along, they're seven and nine. I'm getting them into computers. They can do it all at their age, even writing basic HTML."
Les, Westgate

"We're really into games, so much that we've been separated at school as all we did was talk about games. We live quite far apart and our parents won't drive us to see each other so we've come to GEEK 2013 on the train and bus so we can be together and play games. I don't think our parents or our teachers know that we're both here but they can't stop us anyway."
Anonymous, Sarre and Cliftonville

"Jason and I met when we were kids after my dad bought me a Spectrum in 1982. We played together all the time only stopping to go to the corner shop to buy junk food and Coke. We're still playing now, 30 years later. The only game we don't play together is Street Fighter as it causes arguments."
Chris from Romsey and Jason from Portsmouth

"I've been into gaming all my life and came here to see if I could find Pacman. The reason I like it is because when I was little, my Mum played it a lot and it was the sound I heard as I went to sleep because our flat was tiny."
Bex, Margate

"My best gaming memory is playing Crash Bandicoot under the covers after my parents told me to go to bed. Their room is right next door but for some reason I thought my duvet would stop them hearing me. It didn't."
Dan, Herne Bay

"My Mum was a cleaner at the Flamingo arcade in Margate and she sometimes had to take me with her to work. The games weren't switched on when she was busy, so I just had to wander round, wondering what they did and hoping to find loose change. Sometimes I feel I was like that kid out of the film Big, with all the games switched off but somehow still alive. It was a bit eerie to be honest with the hum of the Hoover. I now work delivering games and parts across Kent. My girlfriend is into gaming so we've come to GEEK 2013 for a bit of nostalgia. I love it."
Brian, Ashford

"I think all gamers have stories or memories from a time when they were playing. I think my worst one was the time when I nearly burnt the house down. I was playing Pokemon Gold and put one of those cook in the microwave burgers in. I think it was supposed to be in for three minutes but I did it for 30 and the house filled with green smoke as it burned away. I was so engrossed in the game that I didn't hear the smoke alarm. Luckily my big brother did but he burned his hand throwing the burger out the window."
Katie, Broadstairs
Marnie knows her stuff. She is encouraging and insightful and used her knowledge of writing coupled with strong listening skills to guide me towards finishing my story. The retreat was intimate and provided me with lots of time to write and also time to spend with other writers. Thanks Marnie for a marvellous retreat.