Join me in the historic seaside town of Whitstable in Kent from April 24 to 27. Our home will be the beautiful and elegant Crescent Turner, one of TravelMyth's top three Whitstable hotels 2021. The Crescent Turner is a balm to the soul, with panoramic sea views and beautiful gardens complete with a large tipi workshop space - the perfect spot for creativity. And all only an hour from London St Pancras.
Wherever you are with your memoir - yet to start, stuck in the middle, or near the end – this retreat is for you and your story. The retreat will be a mix of workshops, time to write alone or in groups, and one-to-one sessions with me. The retreat will be fully scheduled when I have spoken to all the participants but we can cover subjects such as where and how to start, where to finish, intended audience and publishing options, voice, what to include and omit, structure, truth-telling, theme, dialogue and using the stylistic elements of fiction to give the reader an engaging and authentic reading experience.
Before the retreat, and included in the cost, we will have a session together to chat over your project, where it's at and your hopes for your book as well as any challenges you are facing. Also before our time together in Whitstable, I will read up to 5,000 words of your work. This needs to be submitted by April 8 and this way I can tailor the retreat to meet everyone's needs. The cost of the retreat also includes a post-retreat telephone call or Zoom, to keep that momentum going!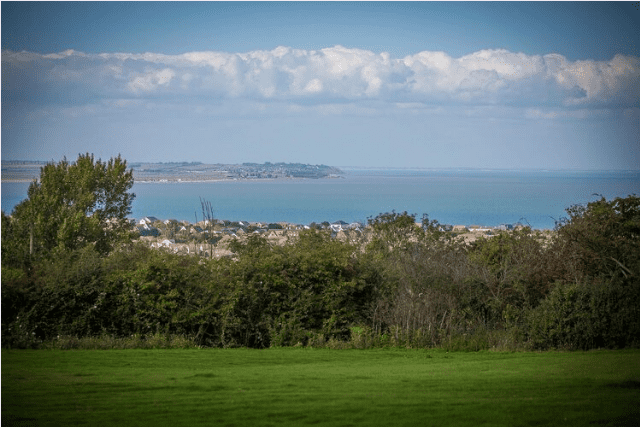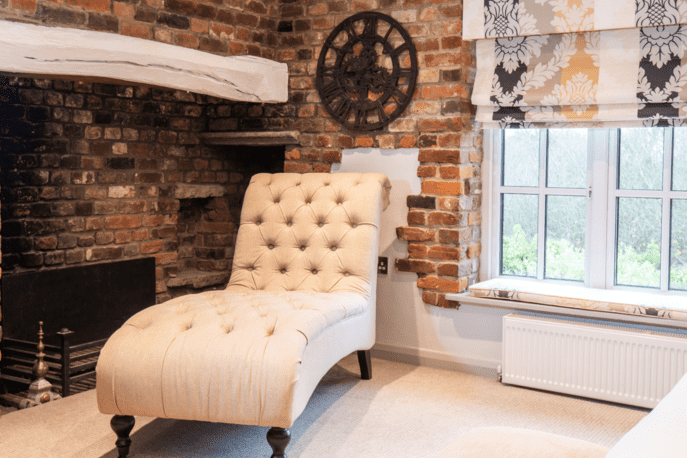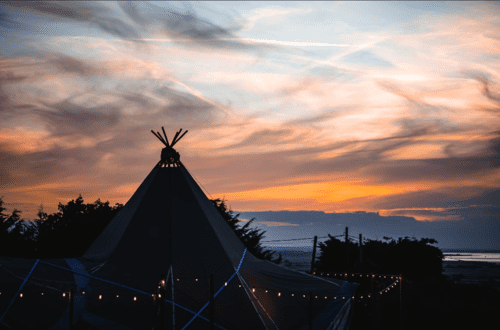 Each memoirist will have their own en-suite room with a writing desk and WiFi. Crescent Turner has not only the finest views of Whitstable but each room has its own personality. You may wish to book into a deluxe room with a balcony for an additional £50 per night. And you might even choose to stay on the Wednesday night and spend Thursday exploring Whitstable.
Our sessions together will take place in The Palm Room overlooking the garden, and in the tipi. You are also free to write (or nap!) alone as you wish. No one is obligated to join the group or to share their story or writing when doing so.
This is time dedicated to you and your memoir in a warm, encouraging atmosphere with an expert who will give you undivided attention. I would be delighted to chat to you before you book your place.
The cost for the retreat is £900 which includes all tuition, as well as our sessions together before and after the retreat. The cost includes breakfast and lunch each day and a wonderful three-course meal at night. The food at Crescent Turner is simply divine. And one evening we will enjoy fish and chips on the beach - weather permitting!
Spaces are limited to ensure a small, intimate group of writers. A non-refundable deposit of £150 secures your place with the total due by April 8. You can make four consecutive monthly payments if you wish, at no extra cost. Contact me to discuss via marnie@yourmemoir.co.uk or call 07851 548522. You can use BACS or PayPal for those who prefer to use debit/credit cards.
Memoirists who have attended my retreats have this to say...
Can't make this retreat but want to know when others are happening? Subscribe to my newsletter here and don't miss a thing!
Terms and conditions including Covid policy will be updated shortly.
Previous Retreats
News of classes and retreats will appear here. Meanwhile there are blog posts you can read, to find out more. This is about a three day retreat I led in Eastbourne in January 2018. This is about writing day I led in Whitstable in October, 2017. You can also read about a memoir workshop I hosted with Marta Szabo from the Authentic Writing program.
Feedback from my courses:
"I feel released, liberated. I've always felt obligated to write a journal but now I'm going to write more deeply about specific incidents."
"I have been inspired by what's come up. It's been unexpected."
"My idea has changed almost completely. All the fear has gone. Being given a freedom to explore parts of my life has brought up buried things."
"I'd forgotten that I'd started recording some vignettes from my life. This has made me realise that I remember the negative stuff, when there's so much to celebrate. The course has made me think about myself."
"I'm inspired, this has really got me thinking. I'm possibly going to write a patchwork memoir, for the grandchildren."
"I'll definitely carry on. I've been inspired by the ideas of writing a patchwork, in vignettes. I've enjoyed thinking about different types of life writing, fairytales, letters, so many kinds. I want to leave something behind."
If you would like to invite me to lead a class or series of classes for a group of yours, or want me to take part in a retreat you are planning, I would be delighted to hear your ideas. Please use the Contact Me page.
I thought that each lesson was a safe space to learn in. I like the fact that you can remain anonymous. With some online writing courses the other participants can see and hear you and you're expected to share what you've written and interact live with people. Not everyone wants to do that. I loved the writing prompts and the…